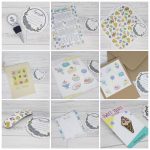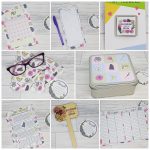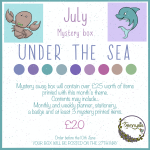 Welcome to my latest subscription box… the Artist Swag Box.
Once you sign up you will receive a box each month filled with goodies based on the monthly theme.
Each box contains at least
3 printed items such as keyrings, coasters, magnets or bags etc
An art print
Greeting card
Weekly desk planners
Habit tracker
Boxes are sent out in the last week of the month ready for the beginning of the next month.
if you wish  to purchase a box you will need to order by the deadline of the 10th of the month to receive the next months box,
After this date there may not be enough supplies to have that months and you will have to wait for the following months box.
Each box is themed and you will find a mood board and some sneaky behind the scenes looks on my social media accounts (view contact me page for details )
To subscribe hit the button below.
You can also unsubscribe at any time by selecting this button below, I will contact y0u if you have either money or a box outstanding,

Click on the images above to see items from these boxes that are for sale. Not all contents are listed.