Description
Make your child the star!  Even at mealtimes!
These fun mats can come in a variety of designs ready to be customised for you with the child's face and name.
Each mat is printed on high quality photo paper and then laminated for protection.
Placemats are sent in a tube to protect it as much as possible.
As designs become available they will be added to the Placemat menu.   If you have a particular design you would like to see don't hesitate to get in touch.
To order your place mat you will need to select the correct numbers for the skin tone, hair style and hair colour as seen in the below image.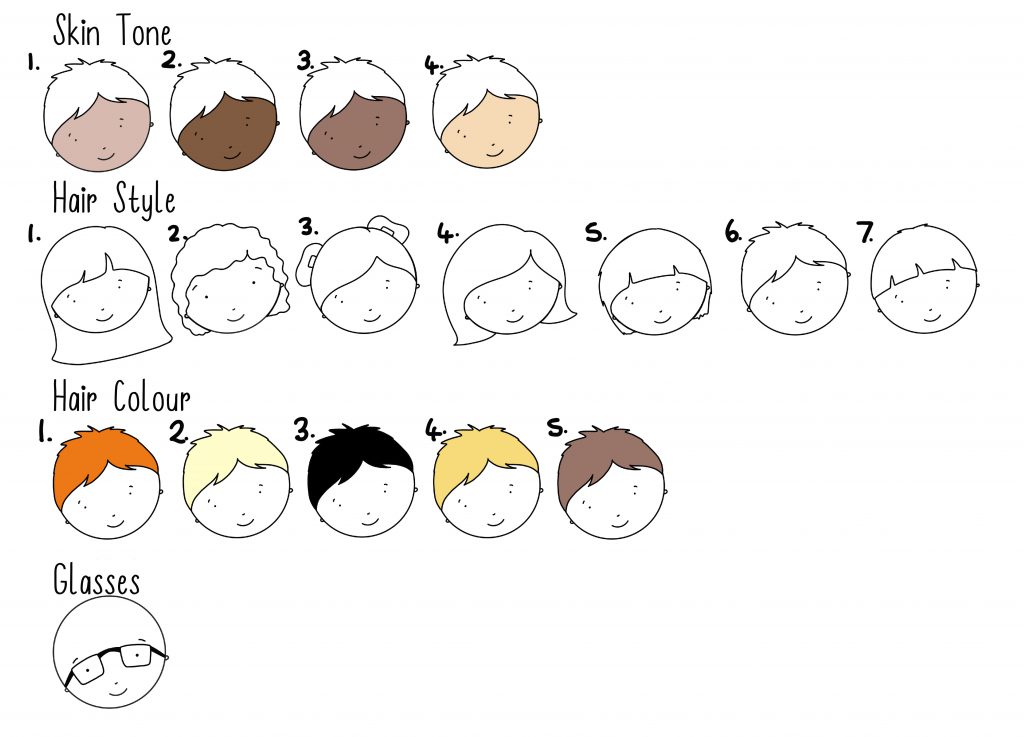 If you wish to have anything different please get in touch .
Once you have your image selected and on file I can print it on a whole range of products, from bags, pencil cases, mugs, aprons and even wallets and hair slides.